vertical blinds machine windows with built in blinds
Product Description
Specification
Wood Blinds
 wood Blinds 

Material

basswood

 Louver

 width50mm*thickness 2.8mm

 Damesion

  Max Width : 240 CM , Max Drop: 220 CM

 Operation System

  Cord Tilter  control light

 Coating

 three times UV surface coating,two times bottom coating

 Headrail

  high profile 54mm*57mm

 Valance

 standard wood valance 63mm*7mm

Bottomrail 

 standard wood bottomrail 50mm*15mm

Wooden venetian blinds

  an interior product of high quality in contemporary design.

MSJBlinds

offers Smart Flex in wide range of standard blinds as well as made to measure.

Easy Lift-40%

  easier to raise

  Lift line 

  on right side

  Tilt line 

  on left side

  Matching ladder string size

44mm*54mm ladder string  can match as wood blinds color.

 Moisture content

 8%-12%

  All venetian blinds 

 can be extended with extra slats as your requirement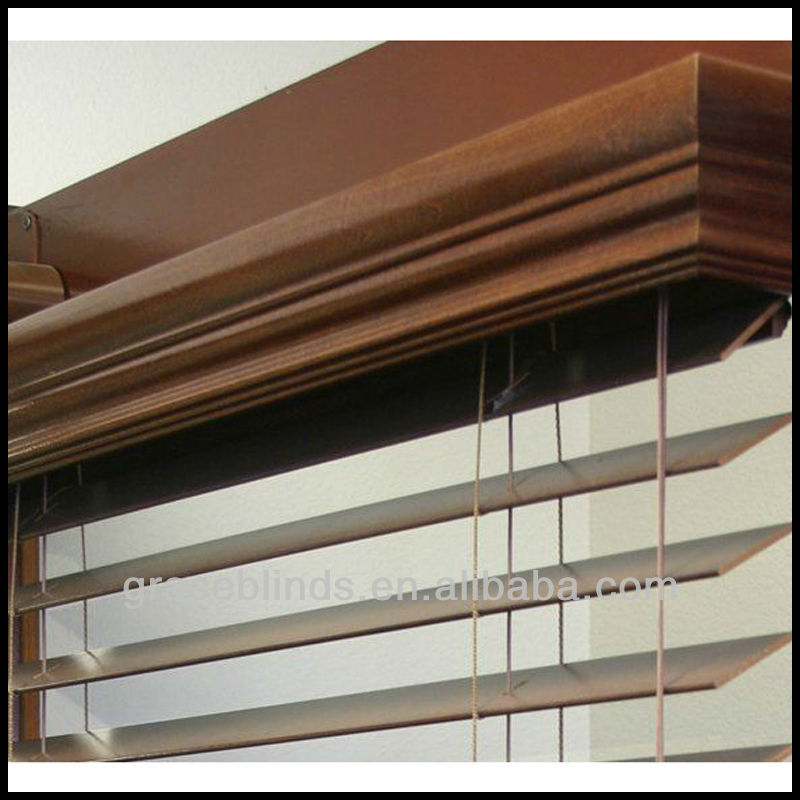 MSJBlinds uses high profile metal Head & wood Bottom rails &wood valance for improved quality in wooden Venetian blinds. This eliminates the corrosive effect from a normal & coastal climate , hence increases their lifespan.
 2 inch solid wood venetian blinds are discreet, smart and give extremely efficient light control. They are an excellent choice and proudly overlooked striking just the right balance between providing privacy and capturing the tranquillity of daylight coming in. Our wooden venetian blinds are available in 25mm ,35mm and 50mm.
All Basswood slats with premium UV guard to protect against fading.
 Wooden venetian blinds bring a classic, timeless style and natural beauty to any home or office. Venetian blinds are the best way to improve 
the look of windows and make your living or working area appear bigger and more spacious MSJBLINDS uses 
BASSWOOD which is the premium wood for use in blinds manufacture.MSJBLINDS uses metal high profile Head &
 Bottom rails for improved quality of our wooden Venetian blinds. This eliminates the corrosive effect from 
a normal & coastal climate and hence, increases their lifespan. The 100% real wood slatsof our venetian blinds
 are made from quality timber to ensure longevity. Venetian blinds are rigid and able o withstand contact with 
cleaning chemicals due to the glossy finish.
You could choose the Color which you like here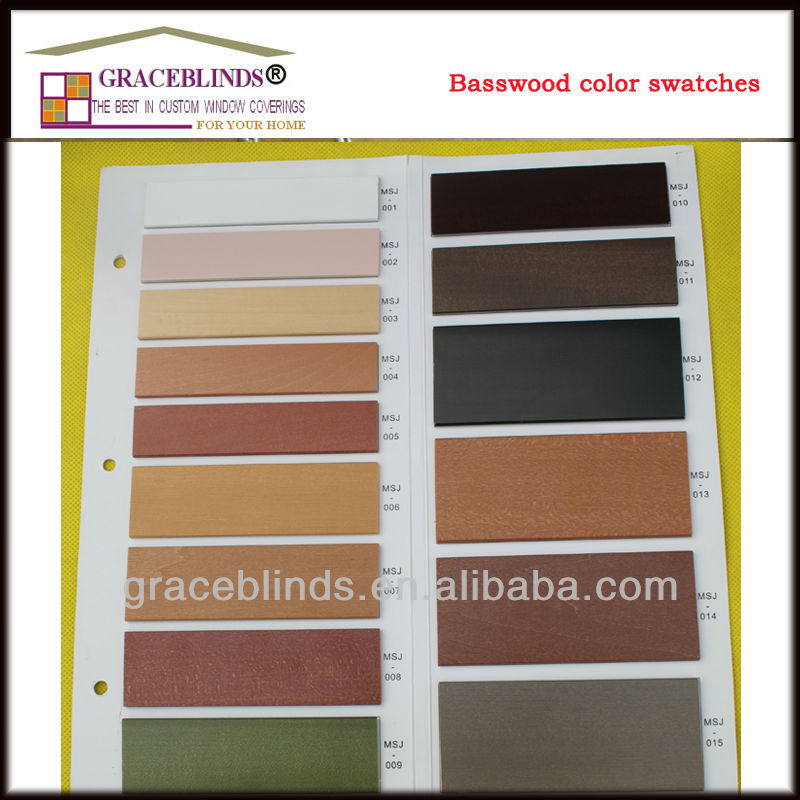 Please see details parts of basswood blind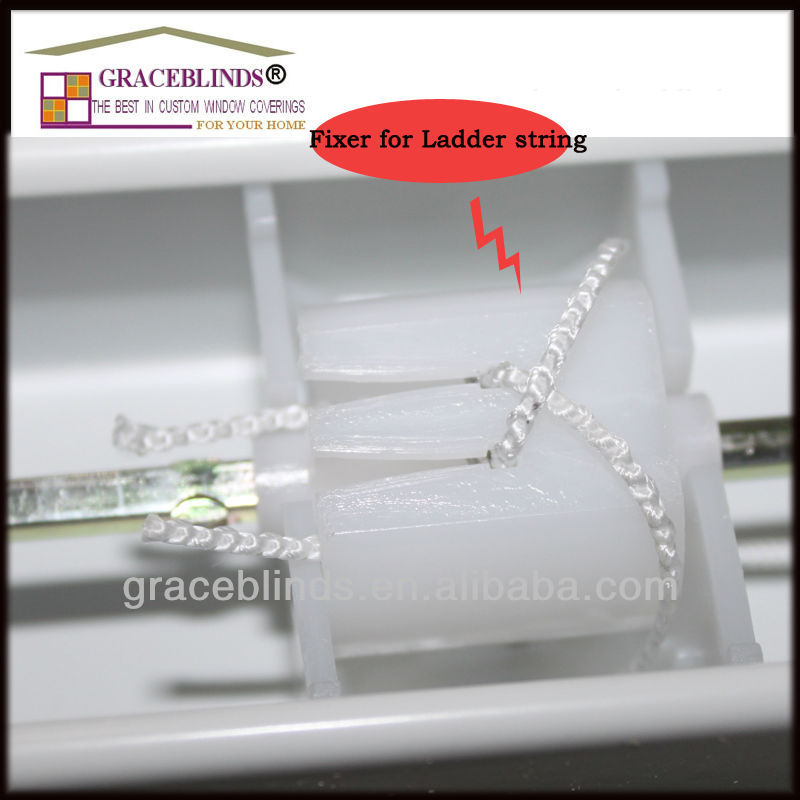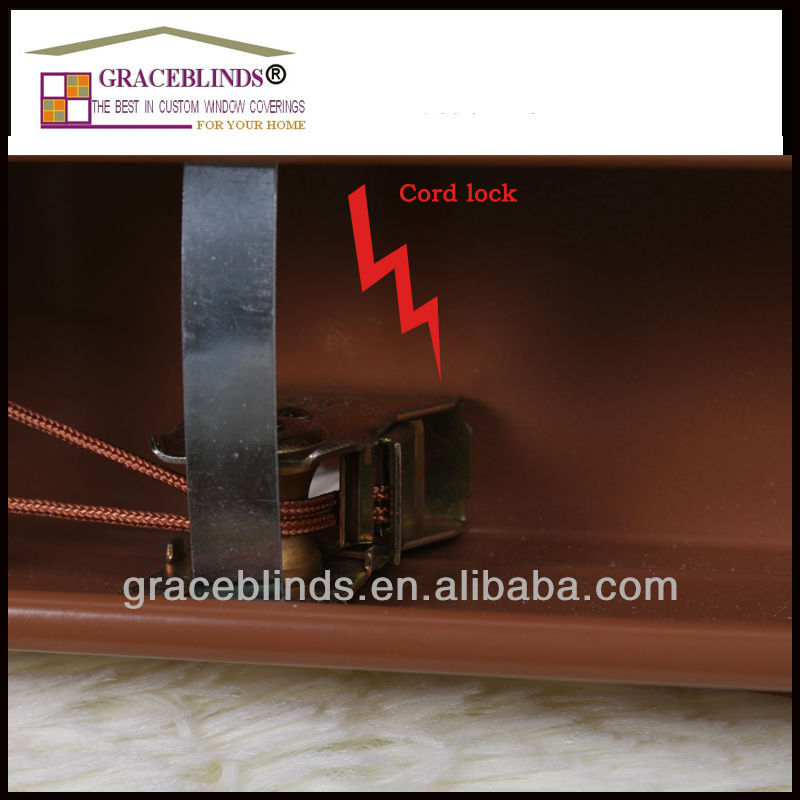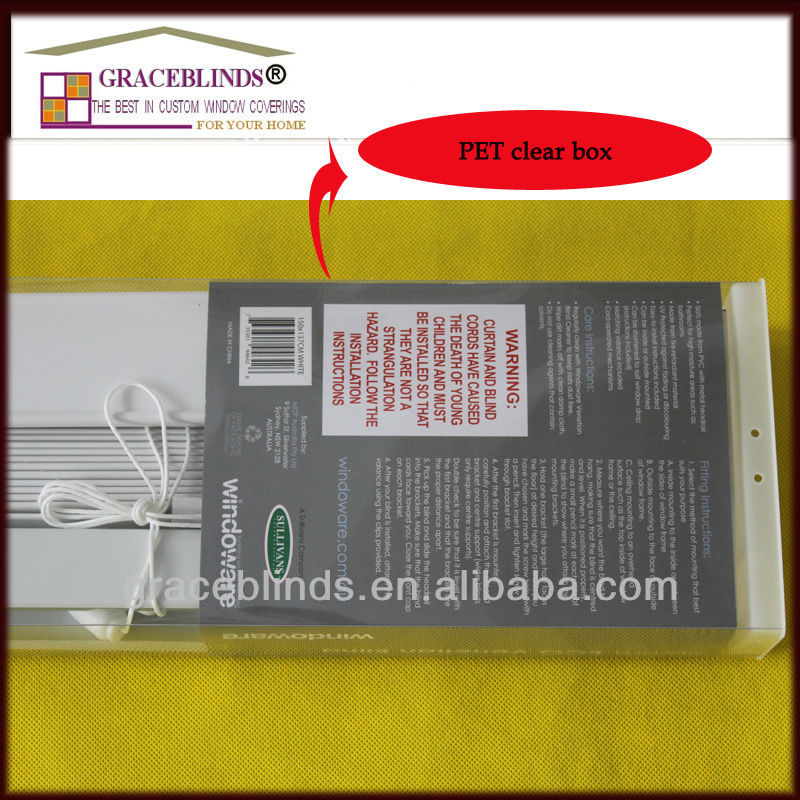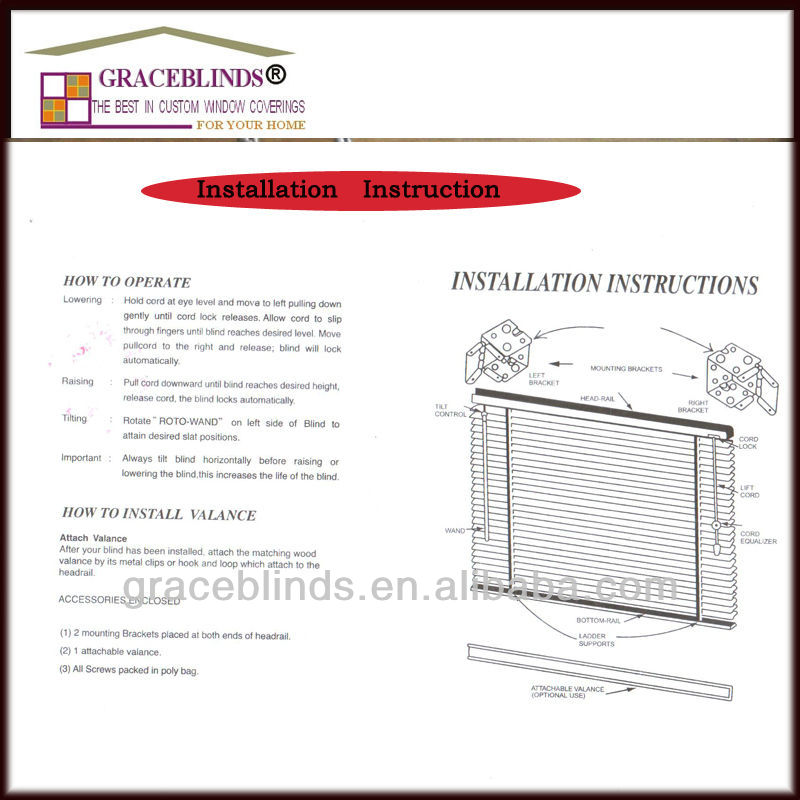 Warmly welcome to visit our website!
Product Categories : Various Material Blinds > Blinds Components